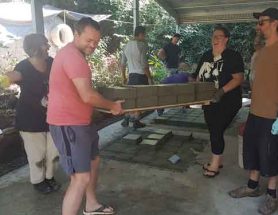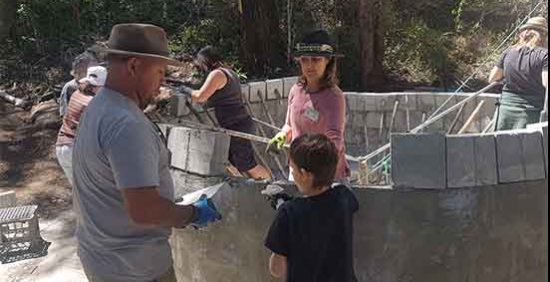 Make forms with timber and fixtures to contain the Aircrete and form the building Blocks

Make a perfect Aircrete mix using a foaming machine, air compressor and mixing tools.
Learn the techniques to create, cut and stack the blocks used for building.

Construct an arch support structure used for doorways.

Learn how to make and use a compass arm correctly to ensure a perfect dome shape.

Learn the exact recipes for successful blocks, mortar and finishes for the dome.

Learn the all-important materials and techniques for applying the reinforcing mesh which

ensures the overall strength of the finished product.

Learn several techniques to fit out the dome with windows and doors.

Apply external and internal wall finishes ensuring a waterproof dome.

Learn about the best products to use for the Australian climate and the availability of those here in Australia.

Discover techniques for adding and installing features like glass tiles to the walls of your dome.

Work with a team and have FUN
Interest in building with Aircrete has never been greater than it is right now following the very first Australian  Council Building Approval  for a 90m2  Aircrete  Dome home on the Sunshine Coast.
You can build a "shed" size in your back yard (that doesn't require council approval), a tiny house, off-grid, small or large home, the choice is yours and the options are endless.
Our team has learned from the originators of this construction method, Domegaia, and we commenced running Aircrete Dome Workshops in June 2020 from our home base in SE QLD. Since then, we have taught hundreds of people the skills required to start them off on their own dome building adventure. The Aussie dome community is constantly growing with dozens of new builds underway and at various stages of completion.
So, if you like the idea of starting off debt free, with more time for yourself and your family. If you are up for learning the skills required to build your own home with your friends, family, or community, with a construction method that won't break your back or your bank account……and is FUN then……….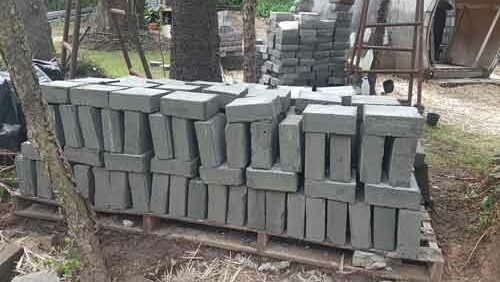 All funds raised go back into community projects